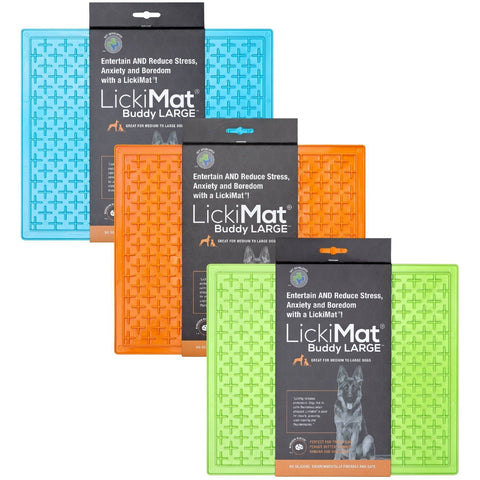 LickiMat helps calm and soothe your pet as they enjoy their favourite treat by helping release endorphins through the promotion of licking.
Great for when you leave home, great for stressful times such vet visits, injections, bath time, nail clipping, injury recovery as well as thunderstorms and fireworks.
The LickiMat textured patterns are designed to please the tongues of both dogs and cats and to work with all manner of treats and foods, ranging from yogurt, peanut butter and all manner of spreadable treats to raw, wet, dry and liquid foods. The licking action enhances the sense of taste, allowing your pet to enjoy just a small amount of food.
LickiMats are also perfect for adding supplements and medications to treats.
made from non-toxic food grade TPR
25.5 x 30 cm
suitable for all dogs and cats (supervise pet for first few times until sure they will not chew mat)
freezer safe
microwave friendly
hand washable
Related Products
---