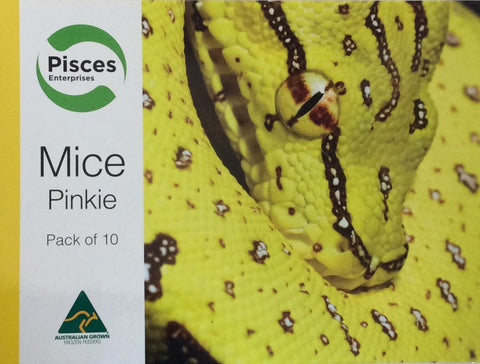 Pisces Enterprises is recognized as Australia's leading supplier of quality Frozen mice

Pisces rodents are much safer for your reptiles than live mice & rats. Any possibility of rodent bites which can fatally wound your expensive pets is eliminated. Unlike the "pet" mice & rats which are frequently fed to captive reptiles, our mice & rats are guaranteed free of mites, ticks and internal parasites, particularly Salmonella which can pose a threat to handlers of reptiles as well.



This guarantee can be made because Pisces rodents are bred in state of the art quarantine controlled laboratories by expert personnel. Pisces Japanese quail Coturnix japonica are raised onsite in a spotlessly clean and bird friendly environment. Only a nutritious organic formula is used for feeding and ensure all our stock is healthy and free of added hormones or antibiotics.



All our stud stock are disease and pathogen free giving you and your customers a complete peace of mind. Pisces Enterprises take the welfare of our animals very seriously and guarantee all stock is humanely and safely culled.
Related Products
---